Land Rover Club
of the ACT
What's New
The new public LRC Facebook group (the blue icon) has been removed from the Home page, as it was not being actively used. The original "private" LRC group (dark icon) is still available to members.
Membership Details
Reminder that members who may be changing their email address as a result of changes with TGP, including customers with iiNet and Westnet, should update their Profile on the LRC website: go to Membership > My Profile and click Edit to record your new email. Also, please advise the Membership Secretary of your new email address.
The AGM will be held next month, following the Ordinary meeting, on 9 Oct 2023. You must be a financial member to vote. Please note that the meeting is a week later than normal, due to the public holiday.
Abercrombie River NP Explorer – 30 Sep – 2 Oct 2023 (1 space available)
ChromeFest, Central Coast, NSW – 27 to 29 Oct 2023 (External Event)
LRC Christmas Party, Majors Creek – 1 to 3 Dec 2023
Outback Way – 20 May – 9 Jun 2024 (Expressions of Interest)

Winton to Marble Bar – 31 May to 19 Jun 2024 (Expressions of Interest)
2014 Defender 110 for Sale (price reduced!) – Ray Atkins
Ricky Robins (Registrar) recently reminded members holding concessional registration on older vehicles that they must be paid up members of the club, or their registration is void.
The Club for any four wheel drive vehicle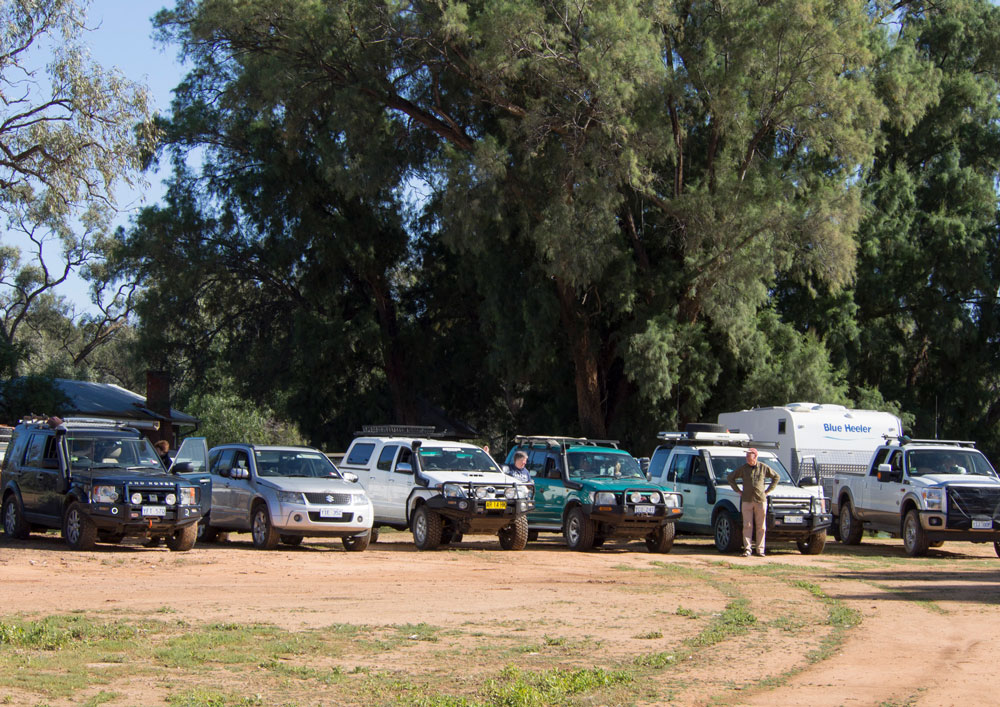 The Land Rover Club of the Australian Capital Territory (LRC ACT) is a family-oriented social and recreational club established in 1969 by a group of Land Rover enthusiasts. Nowadays, the club welcomes owners of all makes of four wheel drive vehicles, not only Land Rovers. Club members participate in various day, weekend and extended trips, as well as social and community activities. The club serves as a friendly forum for the exchange of knowledge and experience related to four wheel driving. Improving driver skills through formal training, along with associated activities such as map reading, navigation, bushcraft and the correct use of recovery equipment, underpins club activities. We support various charities that are aligned to our activities.
For more information about the Land Rover Club there is an LRC Facebook group, open to the public.
Our ordinary club meetings are usually held on the first Monday of each month (except January), starting at 7.30 p.m, at the Eastlake Football Club, 3 Oxley Street, Griffith ACT. Visitors are always welcome to our ordinary meetings and no prior notice or invitation is required – just come along and enjoy the company!