Land Rover Club
of the ACT
What's New
New Life Member!
At the November 2023 meeting of the LRC, Kevin Phillips was recognised with Honorary Life Membership of the club for his outstanding commitment over many years. Read more…
Membership Details
Reminder that members who may be changing their email address as a result of changes with TPG, including customers with iiNet and Westnet, should update their Profile on the LRC website: go to Membership > My Profile and click Edit to record your new email. Also, please advise the Membership Secretary of your new email address.
The AGM was held on 9 Oct 2023. The Financial Statements for 2022-23 and the Audit Report for 2022-23 were sent out to all members before the AGM and are also available on the website at News & Meetings > Meetings > AGM. New Committee positions have been updated on the About > Committee page.
Trips & Events have been revised and simplified. Additional information is given on how to organise a trip and to prepare trip reports. Any feedback is welcome and can be sent to Website Manager.
LRC Christmas Party, Majors Creek – 1 to 3 Dec 2023
Christmas Drive, Majors Creek – 2 Dec 2023
Terribly British Day, Queanbeyan – 3 Dec 2023 **
Long Plain Homestead – 15 to 19 Jan 2024 (trip yet to be posted)
Outback Way – 20 May – 9 Jun 2024 (Expressions of Interest)
Winton to Marble Bar – 31 May to 19 Jun 2024 (Expressions of Interest)

Alice Springs-Pilbara-Coral Coast – 14 Jul to 29 Sep 2024 (Expressions of Interest)
** The Terribly British Day has had a change in location. Please see trip for new details.
The December Ordinary meeting will be held on Sat 2 Dec, at 3pm in the hall at Majors Creek, in conjunction with the club Christmas party.
The Club for any four wheel drive vehicle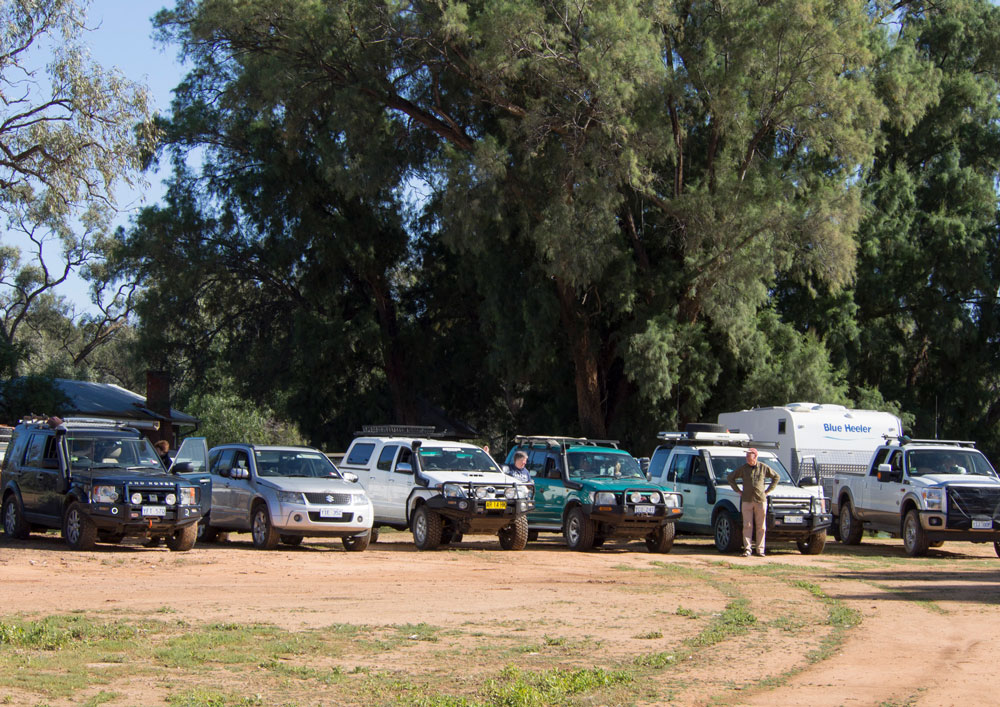 The Land Rover Club of the Australian Capital Territory (LRC ACT) is a family-oriented social and recreational club established in 1969 by a group of Land Rover enthusiasts. Nowadays, the club welcomes owners of all makes of four wheel drive vehicles, not only Land Rovers. Club members participate in various day, weekend and extended trips, as well as social and community activities. The club serves as a friendly forum for the exchange of knowledge and experience related to four wheel driving. Improving driver skills through formal training, along with associated activities such as map reading, navigation, bushcraft and the correct use of recovery equipment, underpins club activities. We support various charities that are aligned to our activities.
For more information about the Land Rover Club there is an LRC Facebook group, open to the public.
Our ordinary club meetings are usually held on the first Monday of each month (except January), starting at 7.30 p.m, at the Eastlake Football Club, 3 Oxley Street, Griffith ACT. Visitors are always welcome to our ordinary meetings and no prior notice or invitation is required – just come along and enjoy the company!