Land Rover Club
of the ACT
What's New
A new public LRC Facebook group (blue icon) has been added to the top menu bar. Please be aware that if you post on this group it can be seen by the world. The original "private" LRC group (dark icon) is still available to members.
Driver Education Day – Kowen Forest: 17 Jun 2023
South Australia – Exploring the Peninsulas: 10-31 Jul 2023 (full)
Reminder regarding CRS rego renewals in the ACT. Every vehicle must be physically inspected, and the details of the vehicle and owner's membership are to be verified by the registrar before signing the completed form.
Historic vehicles, with concessional registration, can participate in any published LRC trip.
The Club for any four wheel drive vehicle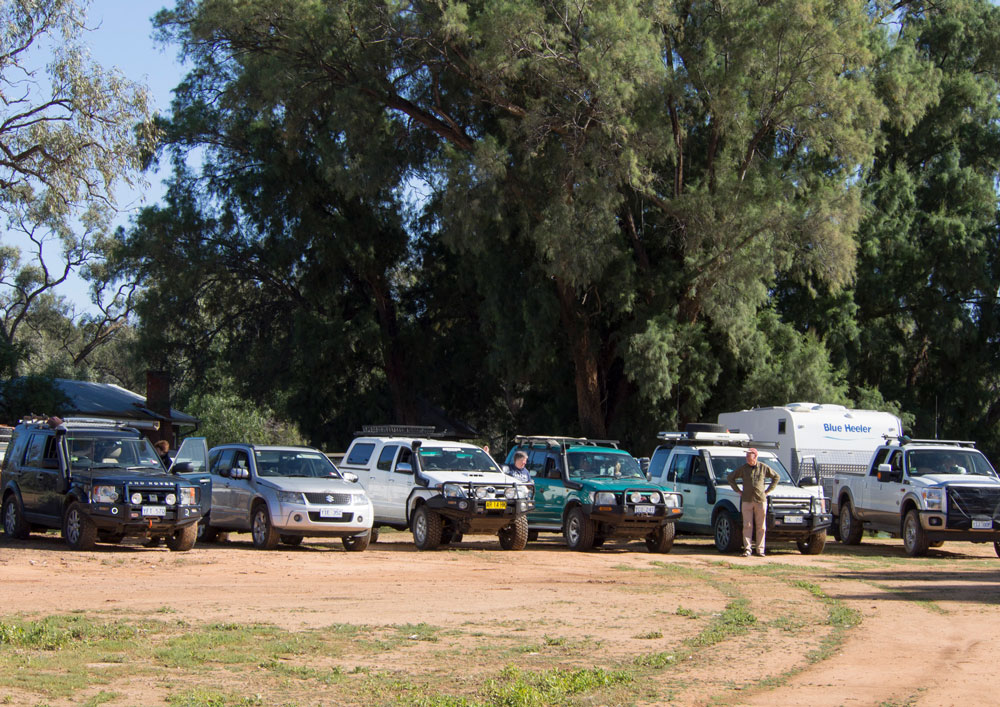 The Land Rover Club of the Australian Capital Territory (LRC ACT) is a family-oriented social and recreational club established in 1969 by a group of Land Rover enthusiasts. Nowadays, the club welcomes owners of all makes of four wheel drive vehicles, not only Land Rovers. Club members participate in various day, weekend and extended trips, as well as social and community activities. The club serves as a friendly forum for the exchange of knowledge and experience related to four wheel driving. Improving driver skills through formal training, along with associated activities such as map reading, navigation, bushcraft and the correct use of recovery equipment, underpins club activities. We support various charities that are aligned to our activities.
For more information about the Land Rover Club there is an LRC Facebook group, open to the public.
Our ordinary club meetings are usually held on the first Monday of each month (except January), starting at 7.30 p.m, at the Eastlake Football Club, 3 Oxley Street, Griffith ACT. Visitors are always welcome to our ordinary meetings and no prior notice or invitation is required – just come along and enjoy the company!